Epitaphs and Clichés
MAG
I am a writer of epitaphs and clichés love songs,
My fingers are covered with ink and my body with bruises.
Look past my first impression and I can be your sundress bride and you my pinstriped lover.

My voice may not be beautiful, but it's all that I have,
And the butterflies don't flock to my outstretched fingers.
Look past my crooked smile,
And we can be a vision in tie-dye and high-top sneakers.

I know I'm imperfect, and not even in the way that you like,
My shoes don't click right and my eyes rarely close.
Look past my blood-rimmed fingernails,
And we can sit on the street corner and play the guitar.

I am an omen of awkward moments and broken pencils,
The grass I walk through never grows as quickly.
Look past my out-of-place laughter,
And we can be the reason the other opens his windows.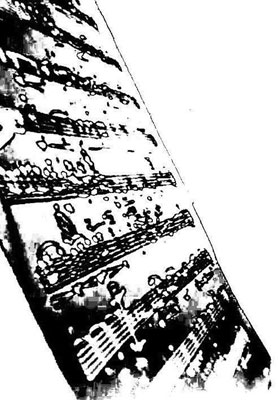 © Allan L., Plano, TX