Gone
July 11, 2009
Staring into the rear-view mirror of the car
a tear glistens down your cheek.

You can't feel a heart beat anymore
just a broken, and vague emptiness.

Memories of past and the visions of future swirl
and you close your eyes to savor the excrutiating pain.

Fists clenched with fury
bile rises in your throught.

As you stare into the rear-veiw mirror
an image fades, though the memories do not.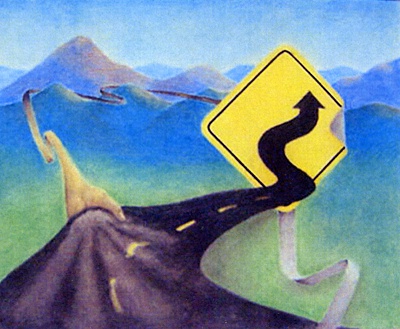 © Tyler W., Muleshoe, TX