Small Town Girl in Hartland
September 19, 2017
I am from freshly cut grass,
from thick cornfields blocking sunsets.
I am from muddy paws and half chewed wood chips
trailing around the house.
I am from two houses:
one quiet and calm… the another chaotic and crazy
I am from two step sisters who are loving, but annoying. 
I am from four loving parents...
I am from sticky fudge on my arm,
to bike pedals peddling.
I am from muddy fields,
finding the biggest pumpkin.
I am from bright eyed mornings,
to sleepy eyes at nights.
I am from Green and Gold jerseys,
celebrating after a touchdown pass.
I am from pounding headaches, where nothing helps
from overstressing for no reason... 
I am from 8pm breaded pork chops,
to 11pm sugar rushes.
I am from competitive rackets swinging,
to constant scores raising.
I am from camera's flashing,
to straight white teeth with smiling faces.

I am from pictures remembered,
to new pictures taken... 
I am from butter pecan ice cream with Mom.
and gossiping with friends,
I am from unique, black eyelashes like dad,
to piles of eyeshadow and mascara.
I am from school days dragging on,
to weekends not knowing where the time went  . . .
         This is where I'm from.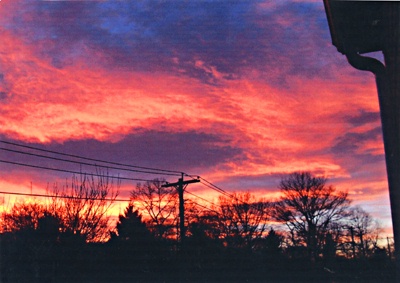 © Robbie M., Milford, CT