Long live defiance
November 11, 2015
We were dead, lifeless crayons
Bleached into heavy pedestals of romantic promises,
Their words were ribbons and bows that punished you
from climbing your deepest spine,
We started to speak in reverse psychology
Just so we can journey deaf to our own voices
Choices that were made in order to blend in with the audience who
spoke in monotone language like you,
Our ideas were small abandoned islands
B/c we converted ourselves to an image
just so we can satisfy people who spoke to you in braille,
B/c our tongues were tied and planted into a jar
That made us wish we had the strength to open
and rise above penniless skies,
Instead, our dreams were covered by blankets of shackles
and chains that prevented you from ever dreaming again,
Our dreams slowly died next to the grave of other things
you hid and tossed away,
b/c we were a broken mirror trying to assemble itself back to our once cherished reflection
But our hands were cut into pieces from forbidding you to love yourself as a whole,
We were a symphony losing its pitch, tone, rhythm,
Because they made us march in senseless rhymes
to built us to feel, think, act, and speak in artificial humanity,
You see, anger!
is an art work trying to jump out to the outer, physical world,
It's a defiant cry trying to escape a world that makes you wear hypocrite uniforms
We were created by people who constructed you into a limited instrument
To lock you away from ever exploring your own wagon
that you once filled with excitement and treasures,
And yet, they tell us we are hallucinating
Like dreaming was an addictive drug that
we had to go to rehab for,
We were once astronauts in a spaceship
Traveling to the darkest tunnels
that echoed a music that we can understand,
Instead, we were spaceship shuttles with a broken window
That lost its compass when adventuring along the road,
Because we were told to rip our photo albums
of thoughts and opinions to always obey,
We were a flower getting fed with toxins
to follow and jump a cliff
to free fall and fade our wings from ever flying,
We were a defeated renaissance
positioned to listen but never be heard,
Our life rotated into a replay button of
auditions that we are only born
to serve the main actors and actresses because
we settled to be the minor characters in a play,
You see, anger!
Is not an emotional instability
but rather a sword penetrating
the shield of euphemisms that we tell
ourselves daily,
Because we were were conditioned
to see independent beauty as a deformity
Because we loved imitated works than
our own reflections,
We were once artistic children!
Running to the field, valley of limitless
opportunity and possibility,
We were a distinct planet waiting to be discovered
by people who can see you
Not as a dead, lifeless crayon
But rather a spontaneous riddle
Expressing the silent eruptive core,
We are not pamphlet of guidance
Weren't we built and created to be more?
Long, long live defiance.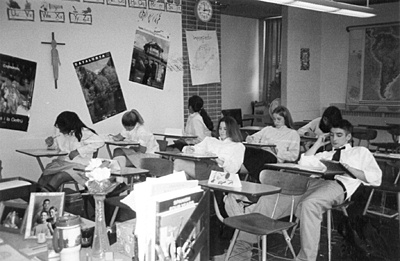 © Fox V., Whitesboro, NY