Tainted Glass
March 15, 2015
She lives in a world made of tinted glass:
She can see out, but no one can see in,
So no one is able to hurt her.
No one knows who she really is,
Nor what goes on behind the walls of darkness,
But it doesn't worry her.
Hiding has always been her defense;
Keeping people out ensures her safety.
So she lives in her secret world;
Some say she is afraid and lonely, 
But she doesn't care because she knows the truth.
People judge her and she laughs,
Because they don't even know her.
And they don't know, but she does,
That behind the walls is a living world,
Filled with love and joy and beauty.
Behind the mask are eyes open to the impossible:
Full of wonder and awe and ecstasy
At the untarnished world she has created.
Shutting people out to this beauty might be selfish,
But she fears they will ruin her world,
Just as they have done to the one they live in;
That greed will blacken her pure skies.
Thus, she keeps her voice silent,
And guards herself from hurt and stain.
So people will talk, but they will never know
The girl in the world made of tinted glass.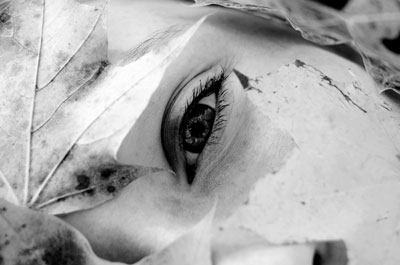 © Michelle K., Vancouver, WA