Martyr Nonetheless
January 15, 2014
Tossed asunder,
Broken and battered,
Nightmares in slumber,
A soul has shattered.

Toyed by life,
And trapped in pain,
Drowned in strife,
Loved ne'er again.

A past of hate,
Dissension arisen,
Forgotten by Fate,
A needed reason.

A hole dug so deep,
From any light,
Dark thoughts creep,
no purpose; no fight.

From nurture,
From care,
Life's usurper;
Death is near.

It's touch is cold,
But voice so sweet,
Lovely and bold
To take that leap.

Love is a forage,
And hard to clasp.
So take Death's courage
Or fight its grasp?

A promise so real:
A life without grief?
A promise surreal,
A cunning thief.

Life should be precious,
Held dear to the heart,
But is it a fascist
Ruling aloof and apart?

Where is its promise
Like Death has done?
Dispatched with a kiss,
And loved by no-one.

A silent prayer
Through a narrow conduit
For whosoever
May desire my Spirit.

Falling and falling...
Tumbling and tumbling...

A weightless sense,
However brief,
Though the Darkness is dense,
It is a life without grief.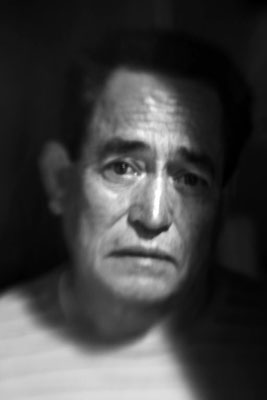 © Adam P., Goleta, CA