Brothers
December 27, 2013
Linked forever,
but now so estranged.
Faux embraces and
disingenuous inquiries
are customary.

They've taken different paths
that intersect only so often
No longer do they argue
over petty things.

It's neither one's fault
They've both lost something.
A friend, an ally, a confidant,
yet they will always be brothers.

Forever shared is the time
and the family.

Tonight, together,
They pause the drift.
Smiling and remembering
backyard football games
and old friends long since
disconnected.

Real smiles.
Not the fake ones in Christmas cards.

Though stretched by life,
their relationship will never break.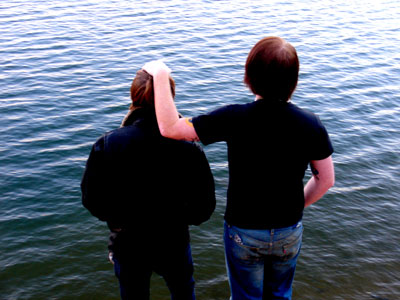 © Michelle B., Blairsville, GA