Our Life Story
May 9, 2013
What will happen to my heart?
What will happen to my love?
Without you here,
I'm a wingless dove

Will I wither away and die?
Will I live to fight another day?
Without you here im lost,
And I don't know what to say

Is it in the cards for us to be?
Are we meant to be together?
Forever?
Or an eternity?

You'd be mine forever and always,
To never be apart.
Together for all time,
You in my arms and me in your heart

Your smile would make me laugh,
And on that special day,
With you by my side,
My love will never fade.

When we're old and our hair is gray.
I'll still be as happy as the first day.
As long as you're next to me.
The number of children I want, three.

You'd be the caring mother.
I the loving father.
Together we'll raise nothing but good.
Including both sons and the daughter.

The day that you should pass away.
And my eyes hurt from crying.
I'll live each day in memory of you.
And live as if I'm dying.

My soul's final night here,
On this earth.
Would be the happiest memory.
Because your beautiful face in my dreams.
Would be the last thing I see.

At the pearly gates,
I'd tell saint peter.
If you're not there,
I don't want to be either.

That would be our life story.
If you stayed right here by my side.
And if, by chance, our attempts failed,
We'd at least know we tried.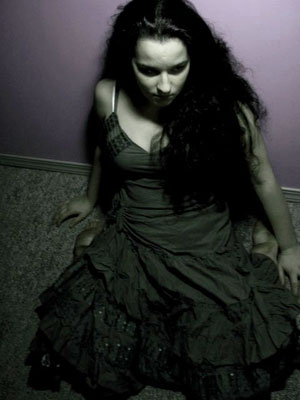 © Brianna D., Everson, WA