A Poem To Me
March 5, 2012
I heard you talking about this "Big" God we have and stepping on him as if you had a clue.
Well He happens to be my Savior and it turns out He's your too.
As a matter of fact He is the father of all creation.
He delivers us from evil and leads us not to temptation.
Even though you are tempted and try to resist but still give in,
It doesn't matter because He loves you and took all this sin.
But don't just sin because you know you'll get forgiven,
It wasn't for no reason He died and then was risen.
Whatever the battle,
They all draw us off with a dark song sung from the devil's sharp rattle.
The other day you was beatin off to porn,
You sin and sin and your heart is scorn,
Then God's grace came raining down and made it never born.
Its quite amazing how it words,
The way God's love lurks.
No matter what we do He replaces His love with the sin He took,
Its not hard to find either, you've just gotta wanna look.
Its like a never ending, always forgiving, gracefully flowing, fountain of unconditional, uncontainable love sprung right from God's own heard,
It covers and comforts, saves and defeats, you've just got to know where to start.
Over and over its been said, God so loved the world He gave his one and ONLY son.
Just accept the love of the pure and holy one.
He loosens the misty grip of death
And hides the sound of Satin's breath.
All this mass of amazing love
Sings to your soul like a morning dove.
You look to God and to the almighty you plead,
He shows himself and provides exactly what you nee.
A simple cry a mere shriek
One of compassionate love to this humble and week.
All you've gotta do Is draw into repentance,
Cause God isn't a word, its a sentence.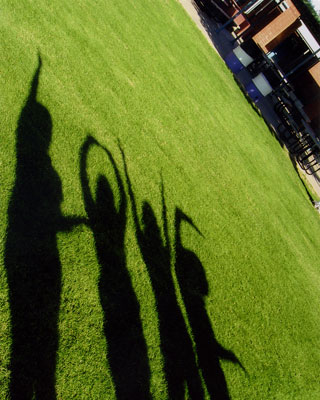 © Lindsay - Elese G., Phoenix, AZ