To Snow
December 23, 2011
I pray that you will fall,
sinking slowly
delicately
perfectly
onto a dehydrated ground.
Your cool, velvety touch erases my
bitter Autumn days.

My fascination lies in
each individual crystal
that kisses the peak of
my raspberry tinted nose
and tickles my exposed ears.

I love how you stick
to my frozen eyelashes;
a white mascara that makes my
transparent blue eyes
suddenly bold
beautiful
alive.

Let me sink into your stealth;
the way you fall so quietly
in the softest nights.

And when you embark,
take me back with you
to a place where there are
cool wisps of winter breeze;
let me float among the clouds,
feathery and delicate,
so I may finally be at home.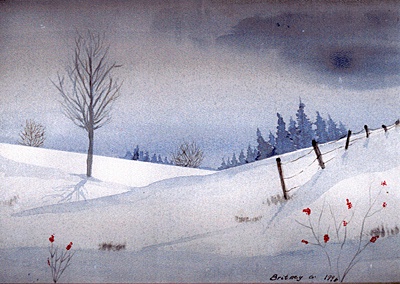 © Britney G., Green Bay, WI