The Dust Bunny
November 3, 2011
There is a dust bunny
on the top ledge of the shower
where we sit together
warmed by body heat
cooled by tiles

It watches me.
Sometimes we ask ourselves
what it really is.
(It doesn't take six months
for a dust bunny to be dusted.)

Maybe, he muses,
it's a stray piece of iron wool.
Like a scrubbing brush.
It's got the texture.

His breath, hot on my neck,
and I think it's the leg
of a giant tarantula.

His guess is that
it's a distraction
to move our faces
from the bloody knife
at our backs.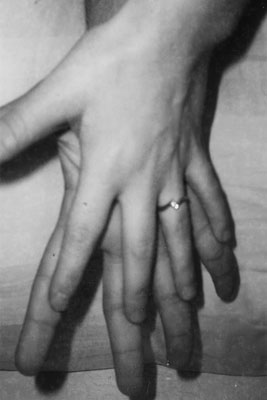 © Heather H., Phoenix, AZ