Heartless Theives
August 8, 2011
Once you give your heart away, with that person it will stay.
You fell in love, you fell too deep, and now your heart is theirs to keep.
In the beginning it felt so right, now you wish you'd held it tight.
You gave them everything you had, now all you want, is your heart back.
They said they loved you, a silly lie; then they left and said goodbye.
Leaving you all alone in the dust, in their hand, your heart starts to rust.
Your mind tells you to move on, but how can you, your heart is gone.
You tried hard not too, but you fell, along with the feelings you didn't wanna tell.
You pushed them away but do not cry, please don't say you'd rather die.
You have to say you'll be okay, and look forward to the better days.
Even though they broke your heart, and kept the pieces, without ever thinking to give a reason.
Yes they were cruel but you will soon discover, you can give your heart to another.
One so sweet, one so kind, they won't hurt you or play with your mind.
It's time to let go of the past, your heart with them wasn't meant to last.
So always forgive and remember to forget, try to leave your life without too many regrets.
There's my advice, from me to you so be careful what you say and do.
True love is out there, wait for it, your heart will return when you find it.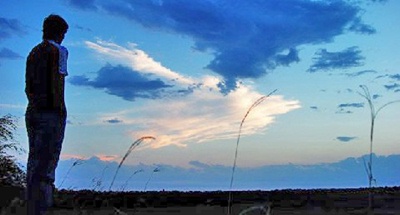 © Stefanie K., Katy, TX