A Perfecte Picture
July 2, 2011
A Mom, Dad
Sister, Brother;
a perfecte family.
A boy, a girl
holding hands in the park laughing;
a perfecte couple.
Science A+
Math, English
Italian, social studies A+:
a perfecte report card
An outfit,
Big jewels
short bottoms with a tank,
with heels:
A perfecte outfit.
A person,
who is understanding, kind, and gentle:
A perfecte friend.
A world with perfecte
clothing,
grades,
family, and
friends;
A perfecte picture.
A perfecte picture?
Even the worlds greatest artist carry
erasers in their back pockets.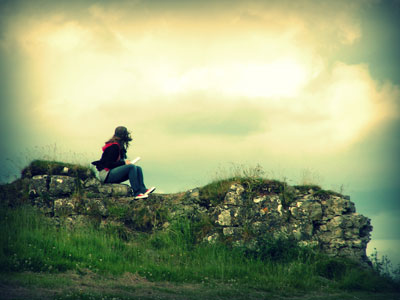 © Caroline C., Coronado, CA