Count for what counts!
March 25, 2011
Fall in love for what?
A minute?
A day?
A month?
A year?
Fall in love just to be taken away from it?

The question is:

"Why can't we fall in love and stay happy with that one person for the rest of our lives?"

Why can't we go throughout our lives and not fuss and fight with that one person that means the world to us?
Why does everything have to be so complicated?
You know why?
It's because were human beings.
Life was not intended to be easy.
It wasn't intended not to be easy either, but sometimes things just happen because they have to.
Relationships are meant to have some struggles.
There meant to have sacrifices too, lots of them, but the thing we have to believe in is that no matter what happens in our lives we have to have faith that we can end up with the one special person.
It's like the saying,
"Everything happens for a reason"
Everything does happen for a reason and it's up to us as individuals to get through our lives and make whats worth counting, count.
Count for what counts and we can change this world.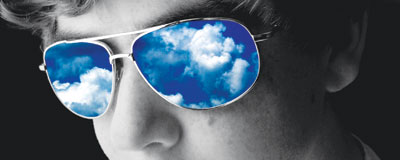 © Joseph B., Mesquite, TX