The Rant of an "Individual"
June 27, 2010
was born entirely perfect
stand me up to watch me fall
i march to this lie
i sing my own song
but don't say i'm like you
i must be different
i must stand apart

see my face in the mirror
know you're just like me
abhor the fact that this is a crime
far worse than anything on tv
paint your face, burn their clothes
swear upon the tragedy
in the end you are a clone
stand alone, stand alone

what is with your mockery
of civilization at its worse
consumed by your meaningless snivels?!?
i stare at you
eyes widened by my own reality
and feel disgusted.
how dare the sun shine in your eyes?
how dare you make me feel clean?
i am not alive
so why does my skin flush...
my heart race?

puppet on a wire
broken, shattered...nothing
a reflection of individuality
worthless in these eyes
surely i need you not
i am perfection
my own entity...
apart..
alone...
i stand alone.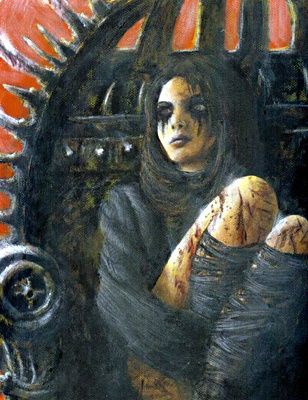 © Veronica N., Kenora, ON, Canada