Technicolor (Rose's Place)
MAG
June 1, 2010
How often do rain clouds rip apart?
Well, when they do,
We'll go there and build a taco hut
And fill it with music and newspaper clippings.
And if we feel like it, we can make
The weather spicy like jalapenos,
Or docile like sea cucumbers.
When you get tired, I'll pull out
The cotton candy.
When I feel like dancing, you'll open
The checker board
And lace up my spiky ballet shoes.
Rubbing alcohol won't sting our eyes,
And when I give you my heart,
You'll give me
A brownie sundae and the remote control.
Our neighbors will let us ride
Their elephant to the fruit and vegetable aisle.
When we finish jumping on the Jell-O ­trampolines,
We can catch the late show of fireworks
And the new zombie movie.
And death will be a party
And all the sea gulls will be invited.
Our tears won't last long,
Just like on an Etch-A-Sketch,
Or a watercolor canvas,
Or glitter eyeliner.
Someday the rain clouds will zip back up
But what an idea, don't you think?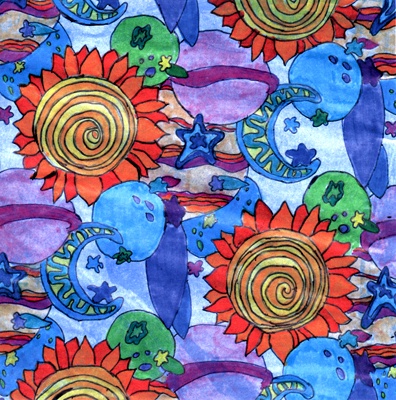 © Jeanne H., Pembroke, MA