Good Bye
February 27, 2010
Today was our final good-bye,
All I wanted to do was cry.

You've always made our hearts glad,
But today our hearts were sad,
As we thought of going on through life without you.

I'm not really good at saying good-bye,
But I promised myself I'd try.

You'll always be in our hearts,
I think, as the procession starts.

I know you're in a better place,
But I wish I could see your happy face.

I love you, I think, as I walk away. May you rest in peace.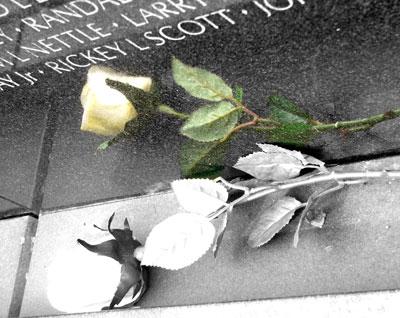 © Kimber E., Yorktown, VA