Fantasies
MAG
February 22, 2010
I wasn't supposed to cry.
I did.
A lot.
I was supposed to keep
The perfect family fantasy
Alive for my parents
And my little sister.
I did because I hid
The fact that each night I send
My mascara into
Spider webs that crawl
Down my face in tiny
Little mazes.
There's just too much to
Handle, but one day
It'll all be over,
I just wish that
That day was tonight.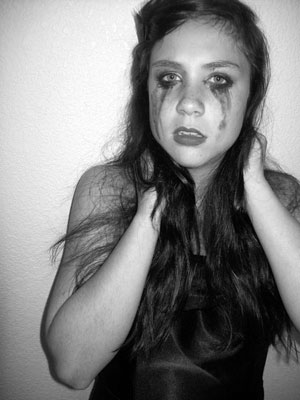 © Tiana D., Monument, CO