Dare To Be Different
December 4, 2009
Her empty face doesn't reveal the expression of her soul.
She wears sweater and baggy pants to hide the pain curled up in her heart.
She can't stand to linger and watch; she'd never wait a lifetime for that special someone.
She doesn't follow the standard principles and will never wait for the green light.
She pretends she's brutally honest, and swears she'd never tell a false fact, but in actuality she's a liar.
She doesn't know where she's from, because she was never curious. She'd rather follow where she's going with the direction of her spirit.
She'd never let anyone down, because she'd felt that nine letter word before: rejection.
She's indifferent to sympathy, but would break away from fear.
She can't stand to be normal, so she dares to be different.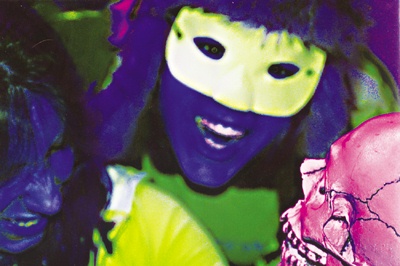 © Jon G., Bethesda, MD