Evening Dew
September 13, 2018
The stars shine dimly tonight.
A dark cloud cover has chosen to hover over me.
I don't know why.
I guess it is just one of those nights when I,
Don't see much worth in this place and I,
Cannot see the sky and that's not for lack of trying.
It must be hiding.
But that doesn't mean I cannot see the,
Mountains and hills and jagged rocks and the,
Entire landscape which seems to be fighting against me,
With all it's might.
Oh what a terrible night.
I know where I want to go but not,
How I am supposed to be able to arrive and not,
No most certainly not if I ever will be able to.
The evening dew reflects the stars which I should see.
The evening dew seems to tell me,
The path I am supposed to take.
And so I shall take it.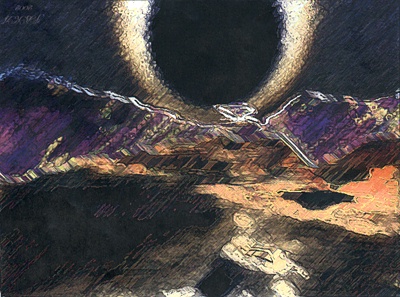 © Jason B., Colorado Springs, CO