Victim
August 23, 2012
There's a cloud working it's way
Into her head.
Full of not rain
But cruel words instead.
Words like "stupid," "ugly," and "fat"
They sting
They puncture her heart
These words that they fling.
Her heart has been broken
By this horrible crime.
And she thinks to herself
I will end it sometime.

So one day after
She comes home from school
Where all of the kids
Were just plain cruel
She grabs a knife
From the kitchen drawer
She makes a slash down her arm
And watches her blood drip to the floor.
She bled out her life
Because of that kid.
And they may never know
Just how much damage they did.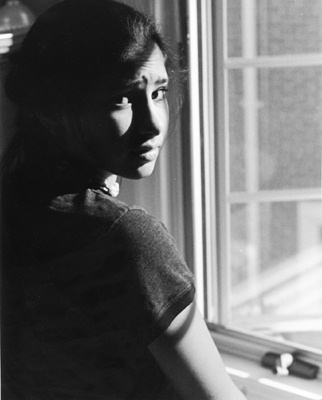 © Jennifer H., Bethesda, MD