MOTHER
June 29, 2011
Thou, who madest me O'Lord
thou, who brought me forth
Hath moulded her too,
out of the same clay soft .

I worship thou glorious ,
i worship thee proud
But i worship her the most ,
she is the reason i am around .

Her hair is as black as,
thy Diamond studded cape
That thou shelter us with ,
when we cant stay awake.

Her face has the Radiance,
of the Bright spring morn
And the stars of the heavens decend
into her crystal clear Orbs.

the breeze moveth around her ,
like a Graceful maiden doeth
Her tranquil features un-nerved ,
like a New born at it's birth.

Thou who art the greatest ,
bow to her too
As she is the most sacred ,
and thou know that it is true.

She is always there for me,
always caring and praying
Whenever i feel weak and hot,
she is the one who is Slaving.

O Thou art truely great,
to have created her too
Even thee cant live without her, tell me aint it True?

You are with me always, in one form or the other
But in my life , i know you as
no other than my 'MOTHER' !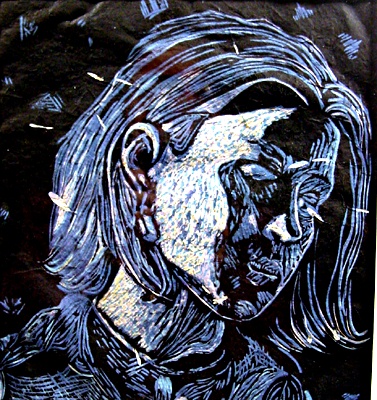 © Lauren P., Spartanburg, SC