I Didn't Get Out In Time
September 8, 2009
I've always been able to resist
the urge,
the temptation
because I've never had the need.

everything has been fine in my life
I don't know exactly where his went wrong
but I know somewhere it did
cus' otherwise he wouldn't be like this

I've always politley told him
"no, not this time."
and he's always accepted that
short, four word answer

but today is different
today my Dad didn't come home from work
today my mother hit me again
today my brother ran away

he got out in time.

I lay in my room, today
skipped school...again
my Mom doesn't know
or she wouldn't care

today is different, though
I have no more reason to say politley
"no, not this time."
in fact:

I have every right to say "yes."
every right to quit
cus' everyone's quit on me...
they have.

so this afternoon I go to the parking lot
where I know he waits
by the dumpster
in his black hoodie, everyday

but this time when he asks me
I reply
"yes. thank you"
and this time I take it

today is different
today I changed
today there is no reason for me to say
NO

I didn't get out in time.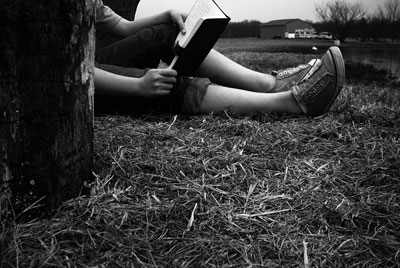 © Kristen D., Kenton, DE