Sticky Fingers • The Rolling Stones
MAG
September 18, 2017
A masterpiece first starts out as an idea. Over time, it must flourish and eventually develop into its full potential. It takes meticulous work to produce something that leaves an audience speechless, with tears in their eyes and an aching in their heart. Most musicians struggle to achieve anything other than mainstream recognition; very few become legacies, destined to be remembered for years to come. And some musicians even acquire this legendary success despite an imperfect reputation. The Rolling Stones are a perfect example.
Despite addictions, relationship mishaps, the death of an original member, and countless other turbulent issues, The Rolling Stones have been making music together for over 50 years. The riffs by Keith Richards that are adorned by Mick Jagger's distinct vocals have become a trademark sound of the '60s British Invasion. It's argued that the band's most creative era occurred after the 1969 death of their original guitarist, Brian Jones. Mick Taylor leapt into the void, and it's safe to say that it was a smart move on behalf of the remaining original members. Although Taylor's service was short, his contribution to the band's music catalog was truly iconic.
One of the most influential albums The Stones produced with Taylor was "Sticky Fingers." Released in 1971, it was the band's first of the decade, and it did quite well. In the U.S., the album achieved triple platinum certification. Perhaps the most well-known songs are "Brown Sugar," "Wild Horses," "Can't You Hear Me Knocking," and "Moonlight Mile." The album is among many iconic disks produced by The Stones over the years, but it's a personal favorite of mine.
The slower songs, "Wild Horses" and "Moonlight Mile," are two of my favorites that the legendary band has ever written and sung. They're both ballads with deeply embedded emotional distress; they both seem to be pleas for love and clairvoyance. Jagger's ability to lace the lyrics with sentiment is what truly captures the essence of each song sung by the big-lipped Brit. He creates a strong connection from the heart to the music.
Despite my fondness for the slower songs, I've taken a strong liking to the guitar-­infused "Can't You Hear Me Knocking." Both Richards and Taylor share the role of lead guitar, with Taylor taking over the lengthy ending of the song. It's the longest on the record – over half of it is instrumental – but the transitions are so smooth it becomes a melting pot of sound that is easy to listen to and enjoy.
Overall, "Sticky Fingers" is a wonderful mix of genres ranging from country-styled songs to the good old rock 'n' roll sound that The Stones never fail to capture. The Rolling Stones produced a truly exemplary representation of the band's talent and all the hard-work that went into the making a legendary album.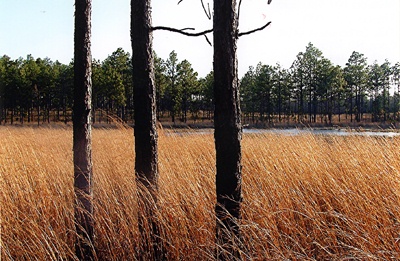 © Mikaela M., Cary, NC