Hana-Kimi (For you in full bloom) by Hisaya Nakajo
January 28, 2013
Recommended for fans of the themes: Romance, Comedy, High-School life, Gender-Bender

How far would you go to meet the guy of your dreams?
Japanese-American high school student, Mizuki Ashiya, convinces her parents to let her transfer to the prestigious Japanese academy, Osaka High. Ashiya wants to go to Japan so she can meet her idol, a high-jumper named Izumi Sano. There's only one problem with this situation; in order to attend Osaka, Ashiya has to pretend to be a boy. As a twist of fate, Ashiya ends up being paired in the same room as (to be paired as roommates with) Sano; however, Sano turns out to be different from what she expected. Furthermore, she has to go extreme lengths in order to hide her gender from the entire school, and especially from the school doctor. How long will she be able to keep this secret?


Hana-Kimi is an awesome shoujo manga. The storyline is griping, with lots of interesting plot twists, able to provide a comedic and very noteworthy point-of-view on the life of a high school student in love. Unlike a large variety of shoujo manga, the author is able to add certain elements to the saga to keep it from being too saccharine. Female and male readers alike should enjoy the lines provided by Nakajo, with the perfect amount of serious and sarcastic moments to blend in with the generally comedic aura of the story. The characters are drawn in typical shoujo style: large eyes, slim figures, and cute features; but the art is always intricately detailed and shaded, especially in the use of flowers among the backgrounds. The screen tones and backgrounds, necessary in any shoujo manga, are very cute and suit the narration style of the main character.


While the concept of a gender-bender manga isn't uncommon, Nakajo had a way of making this story extremely original and entertaining. To me, Hana-Kimi is one of the more interesting shoujo manga up to date, the growing love, tension, and conflicts between the characters are sure to make any romantic swoon and read more. As a fan of fiction literature, Hana-Kimi beautifully blended together different themes: romance, sports, psychology, comedy, and more. I appreciated the way the author designed the characters, especially Ashiya, in a way that can make the readers relate to them. A good romantic-comedy is tough to find, but Hana-Kimi is one of the more realistic, comedic, and gratifying narratives out there.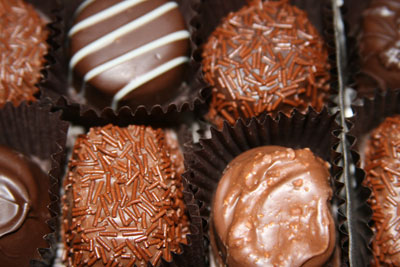 © Hannah O., La Jolla, CA