Nature's Cookbook
February 5, 2010
To create a perfect day:
1tsp of finely chopped rose petals
6 slices of organic, premium quality family time
3 oz of sunshine
5 ½ cups of genuine bliss
A generous dash of enthusiasm
3 pinches of sincerity
1 cup of sweetened condensed moonlight

Gently fold ingredients together until desired constancy is obtained. Continually sift through with hands lightly coated with pure, unrefined forgiveness to avoid any unwanted crustiness or discontentment—may also use empathy (optional). Douse with charity (to taste), sprinkle with glee. Let it set for 24 hours. Enjoy!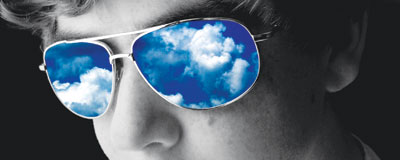 © Joseph B., Mesquite, TX