Heart of a Girl
June 7, 2016
In between the lines and patterns she would draw.
Lies the story she cannot tell.
Behind every word and masking flaw.
Hides the innocence that can cast a spell.
Looking deeply into her infant eyes.
There's a little girl trapped inside.
For years living under cruel cutting lies.
Cruel lies that have shaped all of her life.
So young, she already knows all about goodbyes.
Though every time it cuts her deep like a knife.
She keeps seeking her blessing in this odd disguise.
No one but herself, she always blame.
"Why?!" Endlessly burn wildly inside like a raging flame.
Seemingly too tough to utter a single sigh.
Yet on his shoulder, she dreams she could lie.
Her inner peace, will she ever find?
Face the bitter truth after years of being blind?
Still his voice, she prays to hear again one day.
To pray is after all her only left right.
To pray for her dad to willingly come home to stay.
Everyday, enjoy hearing him say.
"My sweet little girl, you are my ray of light"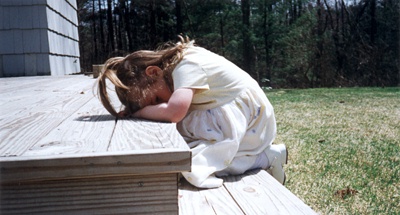 © Katherine B., Hingham, MA