Defiance
November 14, 2014
Forget the thorns, the blood.
Leave them behind to those,
Who caused thy tears to flood,
And pluck instead the rose.
Lay siege to that great foe,
Which walks upon thy fears,
Thus bent to bring thee woe,
When thy mauled heart it sears.
Thy aching limbs must stand,
And slowly thou shalt rise.
Thus show thy pierced hand,
Defy the stormy skies.
Stand to the raging seas!
Refuse the howling wind!
Ne'er fall upon thy knees,
For those who 'gainst thee sin'd!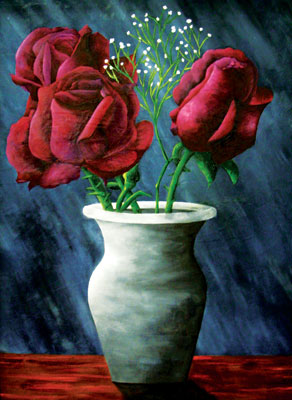 © Brandon S., LaFollette, TN