Just a Lazy Trail Ride
November 17, 2011
You jump up in the saddle, full of promise, so alert.

The day seems to start over. You and your horse, together finally after a hard day.

You ride with the high hopes of a great one not hoping to fall in the dirt.

Your butt in the saddle, your hands folded over the reins. What may
Come of the ride is a mystery. Your heels down toes
Up. You enter the trail. Wild life around you.
This is the way you chose.
Your horse's head drops, your stress levels do too.
You turn the corner there has to be nothing to lose.

The wind brushing against your face, the smell of fresh flowers fills the air.

The only sound is your horse's hooves and the birds singing the same old song.

As you walk leisurely up a large hill without a care.

You look over at a large valley filled with flowers of all colors, and you think how long
Have these been here? You turn back to the barn.
Soon your trail ride will be at an end, darn.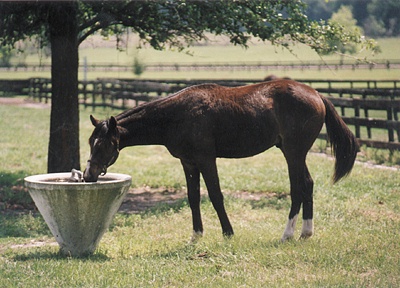 © Ashley K.,New Port Richey, FL