When Heaven Falls
March 12, 2014
She stares in the mirror with distaste
With the bodily figure, she's told to embrace
Her emotions seem fragile,
Just like her heart
She talks about breaking,
When it keeps falling apart.

You weren't there when I needed you,
All alone I leaned to the wall,
Just when I thought you were the one to trust
Were you even there to watch me fall?

Heaven lost another angel in the war,
She sure kept fighting,
Even when she hit the floor,
But soon enough was overwhelmed,
Were you even there to watch her fall?

When the best seems too far,
And when the past sketches scars,
Will you see the sky crack open?
Will you be there when Heaven falls?

Her eyes gave hope a final glance,
When life was let out of her hands,
She gave me one last chance,
To watch her as she decamp.

Were you even there to watch her go?
Were you there when her eyes went dull?
Let's see how you do all alone,
Let's see if you're there, when Heaven falls.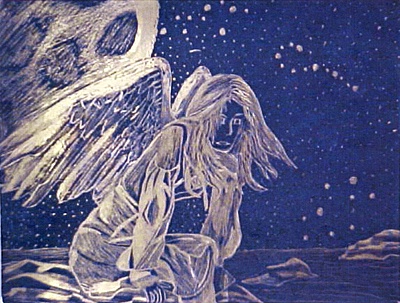 © Kaylen C., St. Clair, MI