Healing Time
August 31, 2012
You stand there mapping it all out
and maybe trying to forget
while I'm just sort of sitting still
stealing the last puff of your cigarette.

You're vulnerable, and I can tell
that this is your version of hell.
But don't drown in your tears.
You can hold my hand, my dear.

Sweetheart,
it's time yet again,
time for just one last adventure,
time to make amends.

Sweetheart,
I'll be there beside you.
I'll pull the demons from your back
because you know that it's just time to.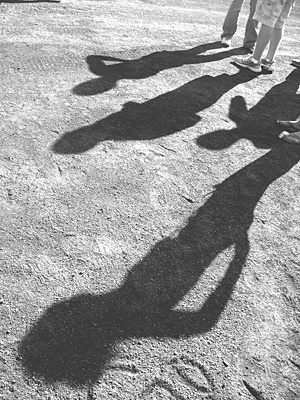 © Trella R., Mountain Lakes, NJ