Kadie P and me.
March 12, 2010
When you hurt her, you hurt me,
because she's my sister you see,
my bestest friend I've ever had,
So, you better not treat her bad.

We can laugh about stupid stuff,
and even laugh when times are tough,
DUMP THE SUCCA is our joke,
we laugh so hard at that we begin to choke.

Spiting chocolate milk, and Social Studies class,
our friendship is something that will never pass,
Passing notes, when the teacher looks away,
and talking to each other every single day.

T-pot, Trenton , Thomas Houston Yellow Green,
They've all seen,
How much my bestfriend means to me,
Because our friendship was meant to be.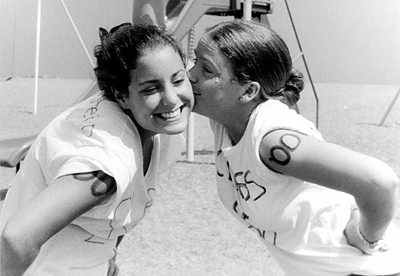 © Jessica M., Marblehead, MA