Avowal
May 15, 2018
If you have a change of heart;
Just let me know;
Nothing can separate us;
Not even the Berlin Wall;
I swore upon the stars;
That I will never let go of your hand.
If you have a change of heart;
I'll always be waiting right here;
It's never too late to start;
I'll still be here after a million years.

The best relationships;
Have a concrete foundation;
And friendships;
Are a powerful foundation;
I won't give up;
I am persistent;
I'm no runner-up;
And that should be self-evident.

This isn't some silly crush;
Not some temporary feeling;
We are closer than Romeo and Juliet;
Truer than Edward and Bella;
It wouldn't hurt this much;
If it were just a feeling.
You went and told everyone;
About how you embarrassed me;
A humiliation I can't outrun;
Why was it necessary?

If you have a change of heart;
I'll be waiting right here;
And if you don't want a counterpart;
I won't just disappear.
Even after all of this ends;
I'll still hear your wolfish howl;
We will always be friends;
This is my avowal.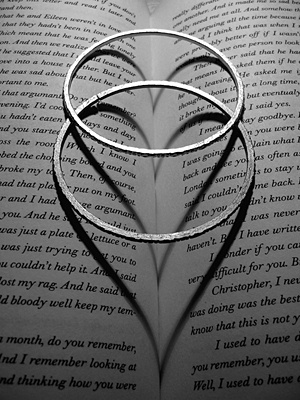 © Julia K., Old Tappan, NJ