What is Luck?
March 24, 2018
Since I was a kid, I wondered what life would be like for me in the future.
I was told that if I had good luck, then good things would come to me.
What was luck?
I thought luck was a small gift for one given by God.
At first, I thought I would be given luck because I was struggling in school.
I was constantly bullied and I had no integrity.
People stomped all over me like I was a bug.
Was luck something worth believing in?
As I grew up, I learned that luck was nothing compared to hard work.
I woke up at 4AM and studied for hours.
I worked hard, I overcame my obstacles, I accomplished my goals.
I became successful without luck.
Determination is the key to success.
Luck is a lie.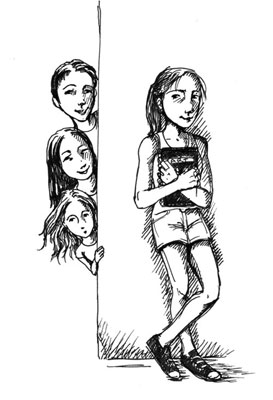 © Leonora J., Fullerton, CA