Drowning
February 26, 2018
Imagine a cruise
Peacefully, on the sea
You and me
(and some other hundred people. but just imagine you and me)
Sailing, loving as can be
One romantic night
Under the ocean stars
I, someone who does not drink,
Get very intoxicated.
We dance and sing and eat
and drink more.
You offer me a seat on the deck
So we can watch dolphins that aren't even in this ocean
Somehow i miss the chair and fall
Off the boat
You'll drink to that.
When i wake, i am on some island
Hungover, with sand between my toes
Wearing my goofy cruise clothes.
It takes me hours to realize
You didn't look for me.
By some odd miracle, there's a boat on the shore
I hop in and fire it up
Alone, i sail
For hundreds of miles
Looking for something that even remotely
Resembles you.
There is a leak in the boat.
A few, actually.
Instead of leaving
the sinking vessel
And using my inflatable raft,
I think "i'll be fine"
And try to repair it all
With a few
Hello Kitty bandaids.
Finally, i spot you
on a neighboring boat,
Fully afloat.
You see me too, and shout
"what are you still doing in there???"
…
"I don't know" i reply,
With saltwater
rising
to my thighs.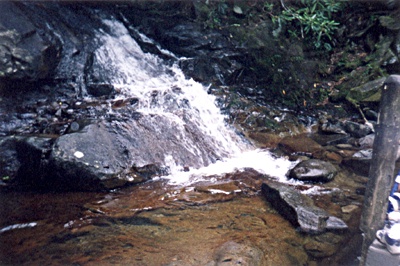 © Heather H., LaHarpe, IL