Bach's Cello Suite No. 1
January 31, 2018
Smooth and light, quick, fast notes.
Poco a poco, little by little.
Varying notes from a scale, in quick succession.
Rising and falling, dancing to their own music.
Bow moves fast across strings, caressing each unique note, one after the other.
The story of the music takes a plot twist, major to minor, down down down to the lowest note possible.
But it swells up again, picking itself up, louder and louder and loudest!
Reverberates in my soul, setting it aflutter with emotion.
Joy, hope, satisfaction flash through my heart as lightning splits a dark sky.
Bow moves expressively, the whole body swaying with the strokes of my horse hair brush, painting the air with sound, beautiful sound.
But alas, the music swells one last time as a farewell, louder and louder...
One last note, loud and clear, ringing and ringing.
My bow moves reluctantly from the strings, and just like that, I'm pulled back to reality.
I stand.
The audience stands with me, their claps echoing in my ears as the sweet sound of approval, a job well done.
The last note, still in my mind, dies out.
Waiting to be awakened when my bow next touches the strings.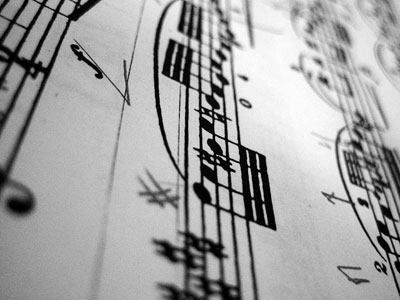 © Kimberly C., Houston, TX