Where I'm From
June 10, 2017
I'm from spring lilies and winter dreams,
From flying,
A sunrise falling into a sunset,
I'm from the roar of plane engines and the whispers of midnight.
I'm from daily dry-and-folds,
And dog hair,
I'm from puppy kisses and cat purrs,
Paw prints inked and smeared.
From accents as thick as the summer air,
Swamps and gumbo,
I'm from tiger blood,
And "throw me somethin' mister,"
Parades down gummy sidewalks.
I'm from same old, same old,
Monotony and masses,
Bow your head,
Music is my only saving grace.
I'm from nicknames,
Awkward small talk,
I'm from dusted Beatle records and frayed guitar strings,
From sappy love quotes and inspirational posters,
I'm from Wonderland and Neverland,
Just not this land.
I'm from hospital visits and white blood cells,
Singing Christmas carols to bleached, white sheets,
Wrinkly smiles lighting up the room,
I'm from broken bones and food rations,
From spies and war veterans.
But more than that,
I'm from promises of eternal happiness,
From innocence and the golden rule,
I'm from happily ever after and Don't Stop Believin'
I'm from daydreaming out the window,
Until the moonlight fades and the streetlights flicker.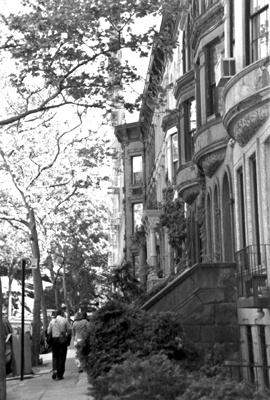 © Sarah M., Phoenix, AZ