I've Got Enough Love For Two
April 27, 2017
I feel your lips against my skin,
White,
Snowy and porcelain.
I feel the pressure against my hips, 
From where your hands were 
Holding onto me for what seemed to be
Hours,
Upon hours of close contact.
Although,
I woke up, and it had been a dream.
How I long to feel your touch,
But only against my skin -
As my sun-kissed cheeks
Turn bright red.
Falling for you is a roller coaster.
Enough about the
Past.
I want to be in the
Present.
Hopefully in the future...
I will be with you because,
This is the feeling of a lifetime!
I want to be held in someone's arms,
I want to feel loved, 
And it would be something special
If it were you.
Wouldn't it be a contrast,
If just for only an hour -
I was swept up in the moment,
Extroverted,
Unwavering in decision.
But that is more than what it seems,
For I am not perfect,
And I don't have a lot of loving,
But I think I've got enough love for two.
So let me breathe again,
And savor in the -
Moment,
I can't - 
Reconcile with my time,
Or my happiness anymore.
Hours fly by like minutes,
And minutes pass like seconds,
And when the seconds tear off sprinting,
It is as if I am flying at the speed of light,
Just waiting to be called yours,
If only for a moment.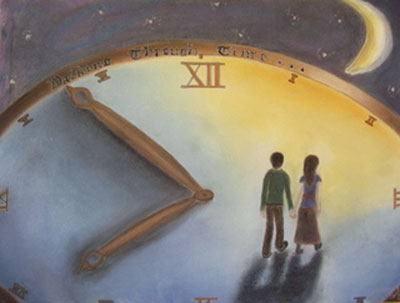 © Carollynn G., Hawthorne, NY