I'm Alive. Well, How Are You?
April 15, 2017
My veins are rivers,
They carry what's left of me.
I'm alive, surely I am.
But my body is stone,
And my heart is glass.
But these rivers, they course
Vital energy - all that I have left to hold onto.
All I hear are my hushed screams.
They are covered with tape.
Can you hear my trembling lips move?
No, I can't make a sound.
I'm all tied up, motionless.
I look to the sky, pleading,
As my stiff leg cracks.
I am hurt and he knows all too well.
He smiles while his eyes burn.
His hatred cracks my heart 
Solely made of glass.
I realized at that moment what he was.
He shrugged, dousing me in gasoline.
And as he lit the match,
He threw it onto my helpless body,
Setting my soul ablaze,
Obliterating my heart.
But yes, I made it out alive.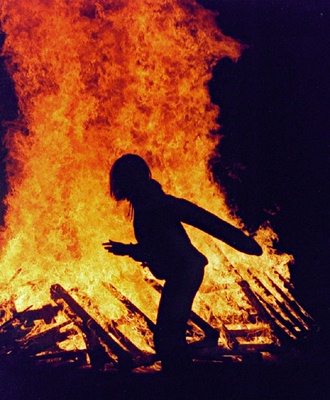 © Hali S., Robinson, IL