I Love You And
MAG
January 20, 2017
Shaking, warm,
Heart pounding in my veins.
Opening my mouth
And shutting it
Immediately,
Heat flooding my tongue.
I want to wrap you in it
But the fear catches hold of me.
I know what I wanted to say.
I know and that scares me,
And somewhere I know
It'll scare you too.
I've spoken those words before.
People gone with the past,
People who used me
For their own reasons,
Leaving me behind
To fix my life myself.
I love you.
I love you and I want
To tell you.
But I can't. Won't.
I don't want to scare you.
So instead, I scoot closer,
Hopeful the warmth
Will bleed from my skin
And envelope you.
That my racing pulse
Echoing in your ear
Will calm. The fear will vanish.
It doesn't. It won't.
And I know I should be irritated.
It's what's normal.
But I feel shame.
Shame for the fact that yet again
I yanked my heart
Out of my own chest,
Blood steaming
Off my crimson fingertips.
I want to hide, to convince myself
It isn't so.
And I halfway got there.
"It was just emotions," I told myself,
Days later. "It isn't real yet."
But it was. It is.
I love you.
I love you and I told you.
And I can't, won't,
Stop loving you.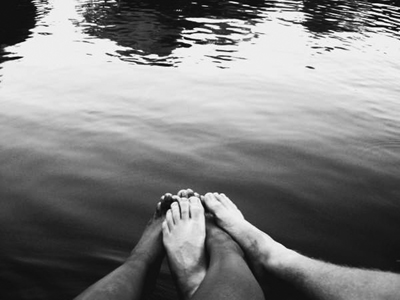 © Michelle W., Ada, MI