for you.
December 20, 2016
I'm willing to let my guard down for you
Show you who I really am. 
Tell you all my worst fears 
And I'll learn yours. 
I'll hold your hand when you're scared
And hold you tight when you're cold.
I'll watch all your favourite shows, 
Just so we can talk about them.
I'll bite my lips whenever I haven't tasted yours for the day. 
I'll bite them till I bleed. 
You'll be all I think about. 
You'll reside in my mind,  whenever you're lost you'll know where to look. 
I'll answer your calls at 3am when you can't sleep. 
I'll read all your favourite books. 
I swear I'll be who you need.  
You can cry on my chest when you can't take the world,
I'll even carry some of your burdens for you. 
I might suffocate you with my love
But,  you'll still be able to breathe.
... I swear 
I'll be all you need
You just need to be mine. 
Say the words and I'm yours.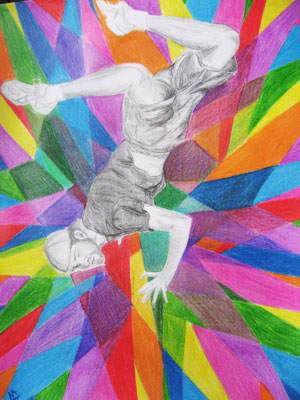 © Carollynn G., Hawthorne, NY