Mismatched Socks
August 5, 2016
We lived arms linked
Down the sidewalk
Looking both ways before crossing
Walked barefoot
Through mud
Wore band aids like jewelry
We didn't care about the mess
We created
I drew murals on the walls
In permanent markers
You howled to the night
that gave me nightmares
Sharing a room of pink
Pre planned, decorated
with yellow
Glow in the dark stars
stuck to the ceiling
We were only children
With wild imaginations and
Laughter in our bellies.
Yet I still remember those nights-
Those nights I slid into your bed
and we hid under the covers
Hearing the static of voices
starting to climb up into our room
Hearing the tv scream through the floor
We covered our ears.
Even when we slept in separate beds
The question floated around
"Are you still awake" and
there always was a reply.
We lived in strawberry fields
Dunking our faces into the
foamy white of whipped cream
The sunshine danced on our cheeks
In the humidity of summertime
Curly haired spirits
Energetic minds with quiet mouths.
Brought up in a world of tomboys and girly girls
We were something else . Undefinable.
Just a couple pairs of mismatched socks
Hiding in laundry bins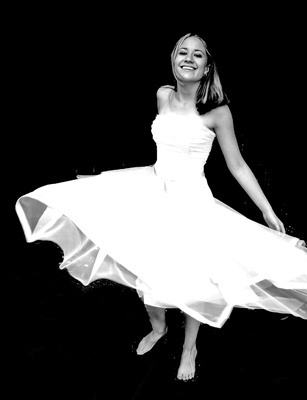 © Kara S., Walnut Creek, CA