Potlock
January 18, 2016
In my recipe there's too many spices
Cinnamon, honey, crack and vices
My cook was not so careful
Free with the spoon
Wondering if a coat hanger was a tool
Always in the moon
Lost in a haze
That's how dear mamma spent her recipe days
My father had left
No co-chef
Alone by herself is how the baby was made.
Out of the oven
The babe came out
Screaming and crying
It was a white cold baby borning
In the middle of the kitchen
Middle of the morning.
I was the product of amateur brewing
Like moonshine in a bathtub
That was my upbringing.
My mom went with what she had,
Not much
Big town, small salary
Ate black toast from white bread
To afford celery,
She gave head.
For some miraculous reason,
I'm not too bad
Good at school
Good at home
Not even too sad.
My recipe isn't neat and tidy
but it is mine
I wouldn't change a spice for a second
Because it's what made me
and
my mind.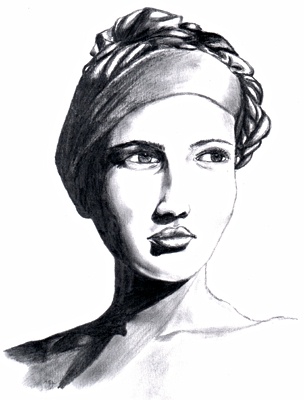 © Brynne L., Williamsburg, VA