Artistically Delicious
January 8, 2016
Like in a prison, visiting hour.
Boarding school, home for week
ends,
boats, bed, sleepy sleepy,
bye bye. Night silence at 6
o'clock PM, midnight darkness.
Teaching dance with no
physical contact, no way to show the
proper way to hold hands. I have to study
now but I think I know how and
good bye
Good night. Sleep well. Sweet dreams.
Aching lonely, sinking and drifting,
no one there, no one home,
away, yellow cloud,
grey storm.
Silence from the other side of the sea,
with a scent like the sweet salt water.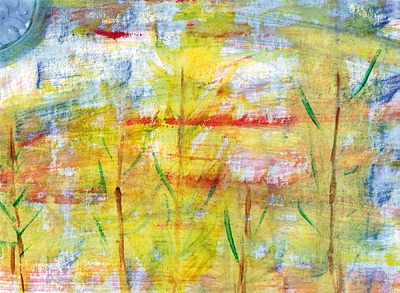 © Raymond G., Phoenix, AZ