Poetic Wanderer
November 28, 2015
I am a weary writer
Travelling to the ends of the earth
To reclaim the inspiration I lost.
Through erupting volcanos of thought
And short-lived rainfall poems,
I searched for the length of a summer's day
To transform it into my heart's whisper.
In my travels of old,
I have written up to the tallest peaks,
Flowing down on a rushing river of words,
And I have skittered across the last of the ice
On the pond of my imagination.
I have soared through the bluest skies
And quenched my greatest desires;
I have experienced the impossible.
It was never enough though;
All of my adventures couldn't contain
My utter thirst for more.
But when I needed it most,
The motivation disappeared,
Leaving me to hunt it down and reclaim it.
I tracked its elusive footprints
To the borders of my mind,
And listened carefully for any stray rumour
Of its fleeting existence
In the dusty corners of my attic.
Through brainstorms and pouring rain
I toiled on, my eyes peering attentively
As bursts of lightning fed my energy.
Through moss-draped forests
I padded across the cushioned earth,
Singing the feather-light notes of a songbird
As I called for it to return.
My heart sank with the sun
At the end of every unyielding day,
And I endured the evil eye of the moon
Through countless despairing nights,
Until at last, an epiphany rose on the horizon
And the sun awoke in sudden revelation.
A droplet of hope fell to the earth,
And as the rays of light flooded my heart,
The hope became a poem.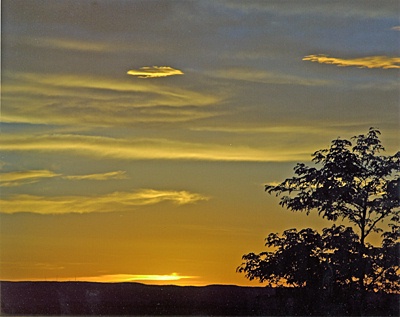 © Elizabeth B., Wichita Falls, TX