Poetic Passion
July 4, 2015
Classic fairytale love is what it was to us. You being the spoiled rich girl on the block and me the poor, lonely expresser who stole your heart as if I could live off the mere heat of it.
We were fated, middle school crushes, High school sweethearts, college lovers. Our closeness judged by the length of time we spent together, and as college kids, our making love was sweeter than honeysuckles, more spiceful than Spanish rice. We had a poetic passion unlike any the world had ever seen
But your love for me wore off fast, you'd acquired a taste for un-sampled  cuisine. That would've been fine had I not found out on my own. I found out about them, one or two would've been bad, but Six?!?! Do I bore you? Don't try to wiggle your way out of this, it only hurts me more.
Your voice gets tighter as you ridicule me for my actions, but I can't hear you anymore. I don't know you, I fell in love with a love and a lover, not this whorish display in front of me. You yell louder, climaxing my urges, I send a jolting hand fast across your cheek. I already feel the guilt and regret, tears spilling from my eyes, I get on my knees and beg for your forgiveness.
You forgave me.
And somehow we ended up making love that night, only, it was no longer love. My regret fueled me, but I didn't want to touch you anymore knowing how many hands do so in my absence. Now I thought we should go our separate ways.
We stop speaking but remain on friendly terms as you continue your cheating barrage on  your new lovers. I still have feelings for you, but the betrayal has me cornered in a pit of emotion that's  steady pulling me down, down, down into an aggressive element.
But we are still friends, right? So I'd like you to come to a show that I'm making, I intend for it to be a wild ride. You watch the crumbling masquerade with painful eyes, the other audience members leave in shock at the agony of the destructed art. The show was a disaster that destroyed any chance at a career I had. You consoled me, filling my head with sweet words and fantasized hopes, keying in my engram of you.
We ended up in bed once more, bare bodies spent as we fell asleep. All it took was a moment of weakness.  I leave you momentarily to doze as until you fall asleep, crazy thoughts run through my head as I stare at my nude body in the bathroom mirror, a body that had been reserved for you. I tried hard to suppress the urges again, thinking of the good times we had and the wonderful love we made, but it wasn't helping, It was only making my shy, sweet mind turn vicious.
No, don't make me do this! Screaming in my head as a homicidal idea takes over my conscious mind. She had nothing to honestly do with this! But my rationality ebbs as my snapped heart seeks its retaliation. My world begins to disappear around me as the urge takes over. I am sensually invisible: no hearing, no sight, no feeling.
But the sensation seems to last only seconds before my senses snap back on and I discover what was to be…
What have I done !? Two slits where your cherry-wood brown eyes used to be and the guilty utensil in my hand, a knife, colored crimson all the way to the handle. I panicked in my guilt and got on my knees. No repentence for what I had done, too late and too heavy a burden to apologize.
But there was one way I could make my wrong a right, I could second the wrong. I could join you on the other side and remake what we had. The idea only flashes in my grieving brain, but it's enough to make me settle on it. I put both hands on the handle, thrusting it heavily into my belly and commit my own honorable seppuku.
Passion killing is what they called it when the authorities arrived. Two long time lovers, dead before the dawn, I was influenced deeply by my mind, and my heart was betrayed by it. But now I guess we both know the extent of a betrayed Poetic Passion.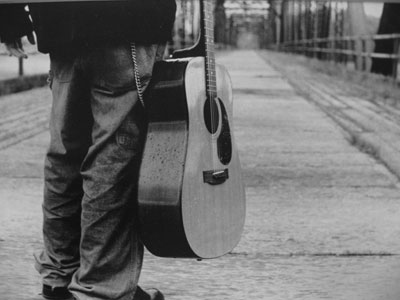 © Bailey M., Eagan, MN