Sunset
June 22, 2015
The sun kissed the ocean's edge.
kissed...
Perhaps grazed is a better word.
She didn't seem sentimental or tender enough
for a kiss. Not even a peck.
She actually seemed rather
black-widow-esque.
She engulfed the ocean. She wanted him to reflect her
totally and wholly.
She wanted him to forfeit
his rich blue hue.
She was in his every corner, crack, wave, seam...
And then
she left him
empty and dark.
She left him
a blue-black and endless abyss.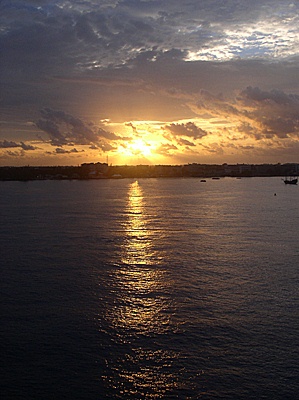 © Rebecca Y., Los Angeles, CA