The Storm
May 26, 2015
People always say that the eye of the hurricane is the most peaceful place in the storm. But how do I find my way into the eye?
This storm has been going on for quite a while now...I think it's time for it to calm down.
Why is the storm getting more violent?
Water is flooding my mind, and drowning my soul.
Lightning strikes my heart and leaves me dead inside.
Thunder roars cruel words that leave me shaking like a scared little girl.
Electricity goes out, and I'm left in the pure darkness of my dreadful thoughts.
Wind is tearing me apart as I try to hold on to what's left of my sanity.
This seems like a never ending storm that I somehow managed to carry myself into.
I cannot find peace in this storm.
I want to so badly be in the eye of the hurricane that is oh, so peaceful.
But instead I am in the deadliest part of the storm.
How can everyone find their way to the eye of the hurricane except for me?
Why isn't anyone helping me find my way there?
Everyone keeps leaving me to fend for myself. It is not fair.
The wind is getting stronger now, I feel every single part of me being pried apart.
The thunder is roaring more powerful than ever. I don't want to be scared, I want to be strong...but I've been strong for oh so long.
The Lightning is striking me every single second giving me flashes of happy memories.
The water level is higher than ever. I can't even breathe now.
The electricity is flickering rapidly. I liked it better in the darkness.
And all at once everything stops.
I don't feel a single thing anymore.
Everything is so calm.
I am no longer in the storm,
I am in the eye of the hurricane.
I have found my peace.
But not for long.
For after the eye is the most violent part.
But I am stronger now. I am stronger than the storm.
I do not need others help...I can do this on my own...I will do this on my own.
I will continue fighting, like an American soldier.
I will hold my head up high and I will not let the water drown me.
I will let the lightning strike me a hundred times just to remind me that I am alive.
I will let the Thunder roar as loud as it wants.. it only fuels me to continue on.
I do not need electricity, I can find my own path to happiness.
The wind can try to tear me apart. It will just leave me with battle wounds to remind me of my great strength.
The storm is getting weaker and weaker now.
At last i have found my way through.
Clouds begin fleeting like war ships after a harsh loss.
The sun is now wrapping me in warm hugs.
Flowers are greeting me with their bright smiles.
Grass is tickling my feet, and I begin to laugh.
Birds are singing happy songs that fill my heart with joy.
And what once felt like a never ending storm, now feels a thousand years in my past.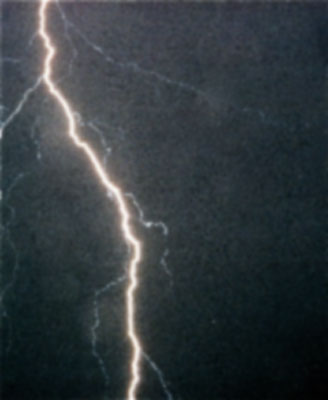 © Zachary C., Arlington, TN