Days Like Vicodin
May 13, 2015
Rosy cheeks of a once cheeky girl turn blue when pressed into cold tile,
Acting as an ice pack to the fall she took from grace
Her legs curling into an elegant question mark around the base of the pale toilet
As if to ask, where did I lose balance?
But she won't remember in the morning.
And the sad truth is,
She lost her footing far before she had the chance to plot a decent route:
Barely able to grasp the bars of her crib
When she first saw a drop of the liquid comfort she would,
In time, come to know so well.
The name of a mother lost to a fire the woman began in her own apartment building
With a bottle of gin and a carelessly lit cigarette
Carved into her arm in ink as if it were a warning,
But as it turns out some sick version of foreshadowing.
And I watch, helpless, as it is taken from her:
The spirit ripped violently from a once vibrant, beautiful, incredible, loving,
healthy person
And leaving it to die on the cold tile of a bathroom floor,
Asking questions she knows were answered years ago.
But try as she will and struggle as she must,
She won't remember the milestones by the morning,
Progress masked by Advil kept strategically by her bedside
Along with a drawer of denial.

But I can't help but know that I am no different now,
Nursing pain with the poison that placed the problem in the first place,
Walking in tainted footsteps I once thought I'd never fill,
But now run from as imprints I may too easily fall into.
Staring at the fate you face and I fear
Knowing she is all too like me
Comes far too close
Watching her crumble on cold tile as the cycle circles on.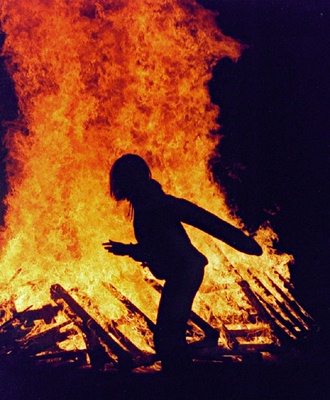 © Hali S., Robinson, IL