Absence
March 6, 2015
this heart creaks
and cries with the
flash of memories
pouring from my eyes.
that final goodbye
i didn't get the chance to say.
all of the words i did not have
the courage to say out loud.
I can sometimes
still see the compacted glow
of his smile
as the wind and sunlight
traces my cheeks
and follows me down
tethered sidewalks,
this heart breaks with
stuttering pleads
unheard. The night follows
me still, thinking of the times
we wished on
pomegranate seeds.
this sadness is placed
in the hole in my chest,
the absence of
all showering sunlight
that would never know
my dreams and desires.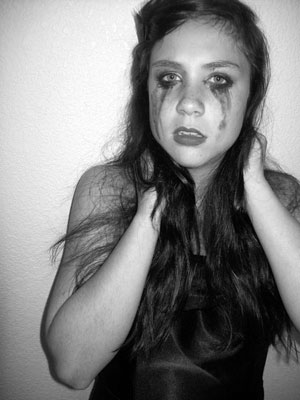 © Tiana D., Monument, CO